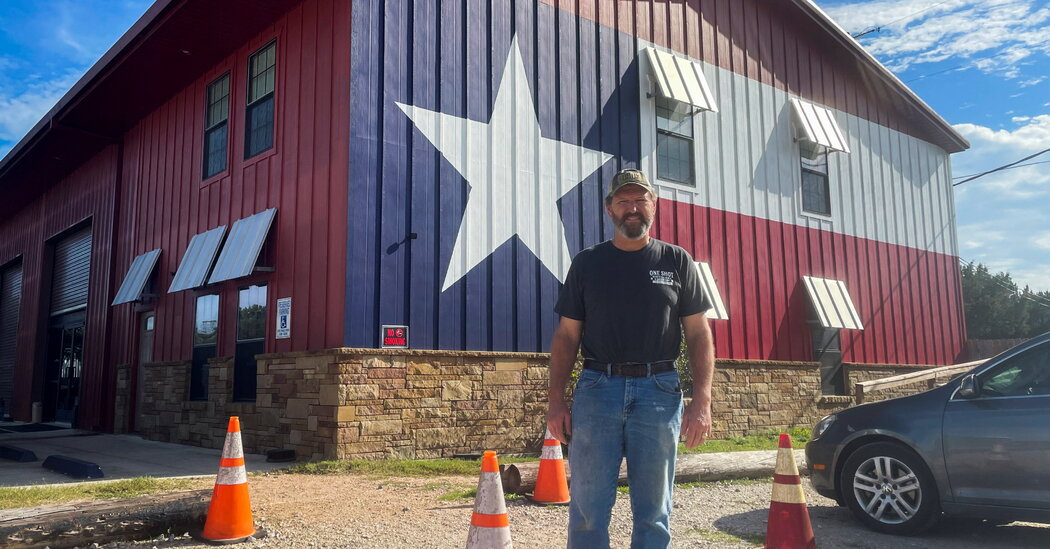 As for how Mr. Trump might go about declaring a national emergency, Mr. Waldron told the podcast that the gambit hinged on a report about foreign interference in the election that John Ratcliffe, the director of national intelligence at the time, was bound by congressional mandate to present by Dec. 18. If Mr. Ratcliffe pointed a finger at China, accusing Communist Party officials of having manipulated votes in the United States, Mr. Waldron said, Mr. Trump would be within his rights to declare an emergency and seize some voting machines to conduct a paper recount.
Similar advice was being given to the president by others.
In mid-December last year, for instance, Mr. Flynn appeared on Newsmax, the right-wing television channel, and pushed the president to impose martial law and use the military to "rerun" the election.
In a dramatic meeting in the Oval Office, Mr. Flynn, Ms. Powell and Mr. Byrne urged Mr. Trump to use an emergency declaration to demand a recount of votes in key states on live TV or have the National Guard redo those states' elections, Mr. Byrne wrote in his book, "The Deep Rig."
Mr. Waldron has claimed that he worked under Mr. Flynn at the Defense Intelligence Agency, but the Army declined to comment, saying it could discuss only "releasable" details of Mr. Waldron's military career. Mr. Flynn did not respond to messages seeking comment.
Another person pushing Mr. Trump to impose martial law was Stewart Rhodes, the leader of the Oath Keepers militia. At a pro-Trump "Stop the Steal" rally in Washington on Dec. 12, Mr. Rhodes and members of his group provided security for Mr. Flynn, who was speaking at the event. Helping the Oath Keepers, Mr. Rhodes said, was a shadowy group of former Special Forces operators called the First Amendment Praetorian. (Their leader, Robert Patrick Lewis, has also been subpoenaed by the House committee.)
During the rally in December, Mr. Rhodes gave a television interview in which he railed against China and urged Mr. Trump to fight against "traitors" at home. "He should drop the hammer with the Insurrection Act and wage war on the insurrection that's going on in our country," Mr. Rhodes said.
In the end, Mr. Ratcliffe did not meet his Dec. 18 deadline to publish the report on foreign interference. Speaking on the podcast, Mr. Waldron blamed Mr. Ratcliffe's failure on rogue elements in the intelligence community, still loyal to former President Barack Obama, who "actively downplayed the role of China in the elections."