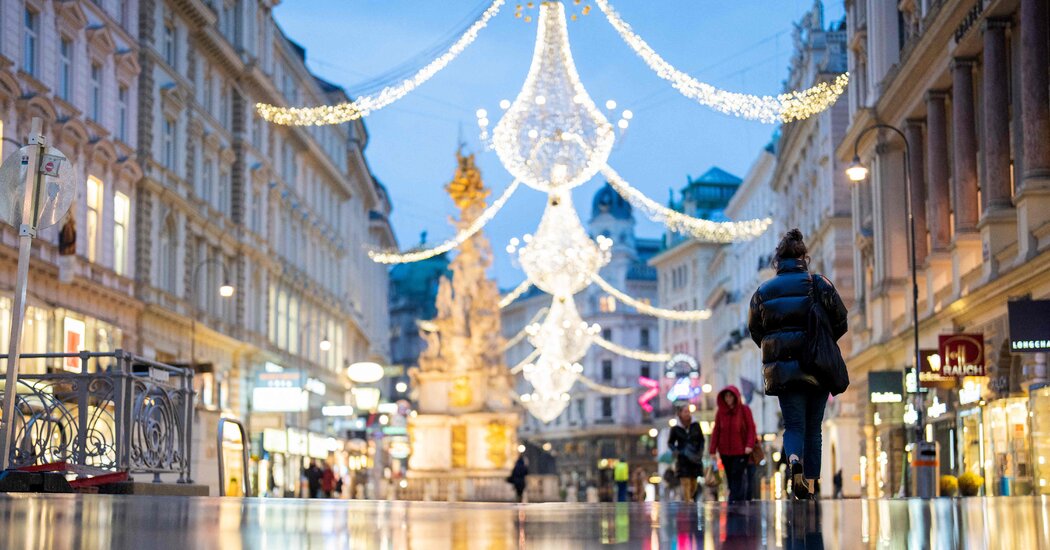 "It was a shock" when the lockdown was announced, she said, adding that it was too early to predict the scale of the losses she could incur. "We just have to accept it."
For Daniel Zieman, who ran a gift stand across the square between Vienna's Natural History and Art History Museums, the story was the same. But he worried about the staff at the restaurant serving typical Austrian fare that he runs on the edge of town, many of whom count on the tips coming in from waiting tables in the normally busy season. Lost tips won't be included in the government subsidies that will help keep people afloat.
"Many of our staff have children, and you count on a certain percent from these tips every month," he said. "That won't be there."
The holiday season is when many restaurants do their biggest business, with companies holding end-of-year events, he said. "That is really good business, with 30 to 40 people who eat and drink and drink again and eat again. It's a real shame," he said.
The Czech Republic and Slovakia have also imposed new restrictions. In Germany, some states have introduced partial lockdowns, and starting Wednesday, the unvaccinated will be required to show a negative Covid test before going to work.
By the end of this winter, pretty much everyone in Germany "will be vaccinated, cured or dead," Jens Spahn, the health minister, said on Monday.
A nationwide closure in Germany, the continent's largest economy, is unlikely at the moment, but Carl B. Weinberg, chief economist at High Frequency Economics, warned that one there would drag down all of Europe. "If Germany locks down, Europe is going to go back into recession," he said.