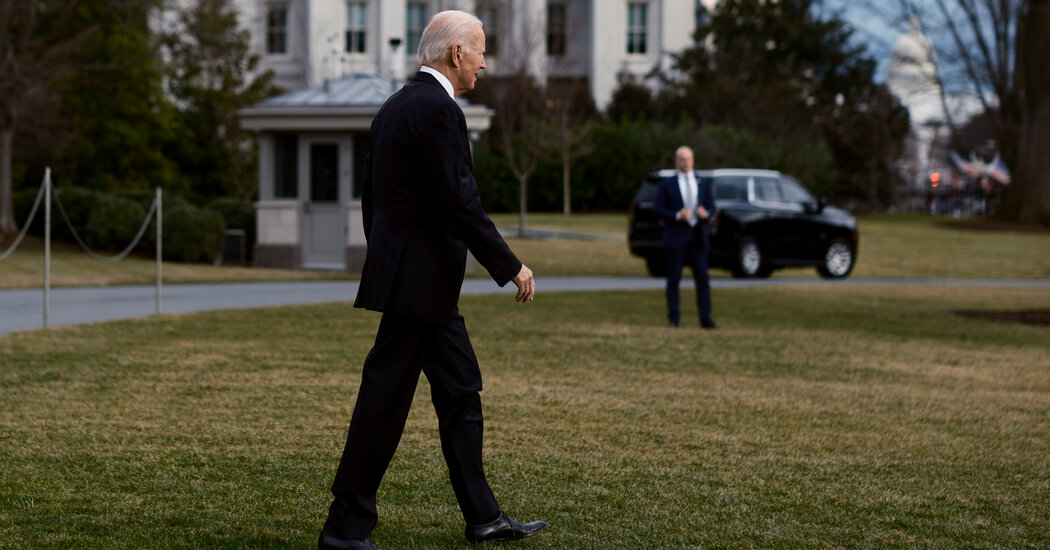 WASHINGTON — President Biden will deliver his second State of the Union speech on Feb. 7, a nationwide address that comes even as he faces an improving economy, an aggressive House controlled by Republicans and a special counsel investigation into the possible mishandling of classified information.
Speaker Kevin McCarthy officially invited Mr. Biden to inform Congress of the state of the union in a letter on Friday, part of a constitutionally mandated process that brings the president to Capitol Hill each year.
"The new year brings a new Congress, and with it, a responsibility to work towards an economy that is strong, a nation that is safe, a future that is built on freedom, and a government that is accountable," Mr. McCarthy, a California Republican, wrote in his letter. "The American people sent us to Washington to deliver a new direction for the country, to find common ground and to debate their priorities."
Karine Jean-Pierre, the White House press secretary, said Mr. Biden was "grateful for and accepts" the invitation, adding that the president will use his speech to lay out how he hopes to work in a bipartisan way during the coming year.
"He looks forward to speaking with Republicans, Democrats and the country about how we can work together to continue building an economy that works from the bottom up and the middle out, keep boosting our competitiveness in the world, keep the American people safe and bring the country together," Ms. Jean-Pierre said in a statement.
But despite the pleasantries, the president's address is likely to underscore the divisions in the country as much as highlight unity.
Inflation — including gas prices — has come down from its highs last year, giving Mr. Biden a political boost. A recent survey showed his approval rating at just above 44 percent, one of the highest of his presidency. The president's fortunes have also been bolstered by his party's better-than-expected performance in the midterm elections last November.
But the White House still faces serious political challenges to the agenda that Mr. Biden will present in his speech. The House is now under the control of his political adversaries, who are unlikely to cooperate with the president, especially if he is running for re-election, as most of his advisers expect.
Mr. Biden has said he will make a decision on whether to seek a second term by early February, which could give him the opportunity to use the State of the Union speech to make his case for re-election.