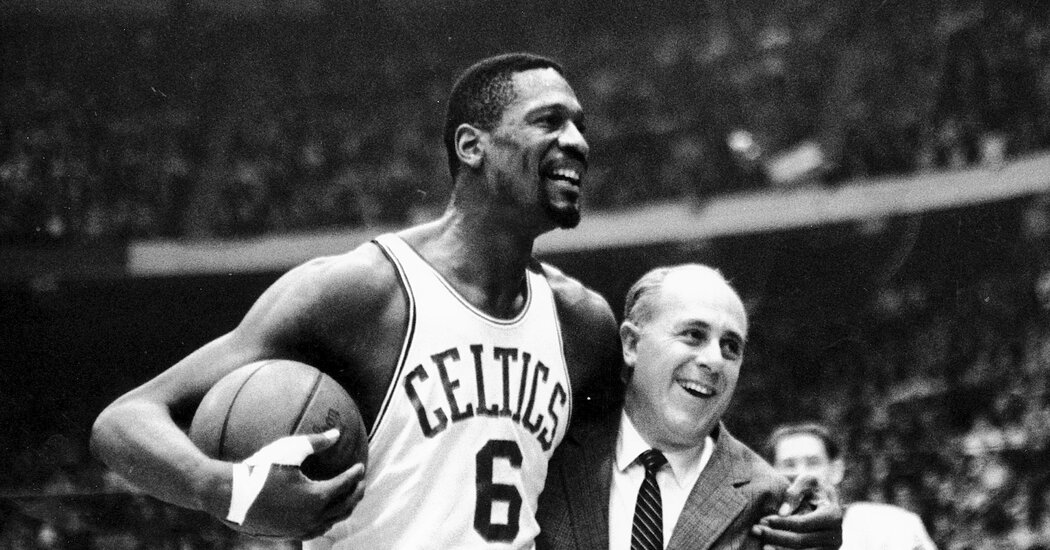 At McClymonds High School in Oakland, Russell became a starter on the basketball team as a senior, already emphasizing defense and rebounding. A former basketball player for the University of San Francisco, Hal DeJulio, who scouted for his alma mater, recognized Russell's potential and recommended him to the coach, Phil Woolpert.
Russell was given a scholarship and became an All-American, teaming up with the guard K.C. Jones, a future Celtic teammate, in leading San Francisco to N.C.A.A. championships in his last two seasons. Following a loss to U.C.L.A. in Russell's junior year, the team won 55 straight games. He averaged more than 20 points and 20 rebounds a game for his three varsity seasons.
"No one had ever played basketball the way I played it, or as well," Russell told Sport magazine in 1963, recalling his college career. "They had never seen anyone block shots before. Now I'll be conceited: I like to think I originated a whole new style of play."
In the mid-1950s, the Celtics had a highly talented team featuring Bob Cousy, the league's greatest small man, and the sharpshooting Bill Sharman at guard and Ed Macauley, a fine shooter, up front. But lacking a dominant center, they had never won a championship.
The Rochester Royals owned the No. 1 selection in the 1956 N.B.A. draft, but they already had an outstanding big man, Maurice Stokes, and were unwilling to wage what their owner, Les Harrison, believed would be a bidding war for Russell with the Harlem Globetrotters, who were reportedly willing to offer him a lucrative deal. So the Royals drafted Sihugo Green, a guard from Duquesne.
The St. Louis Hawks had the No. 2 draft pick, but they, too, did not think they could afford Russell. Auerbach persuaded them to trade that selection to the Celtics for Macauley, a St. Louis native, and Cliff Hagan, a promising rookie. That enabled Boston to take Russell.