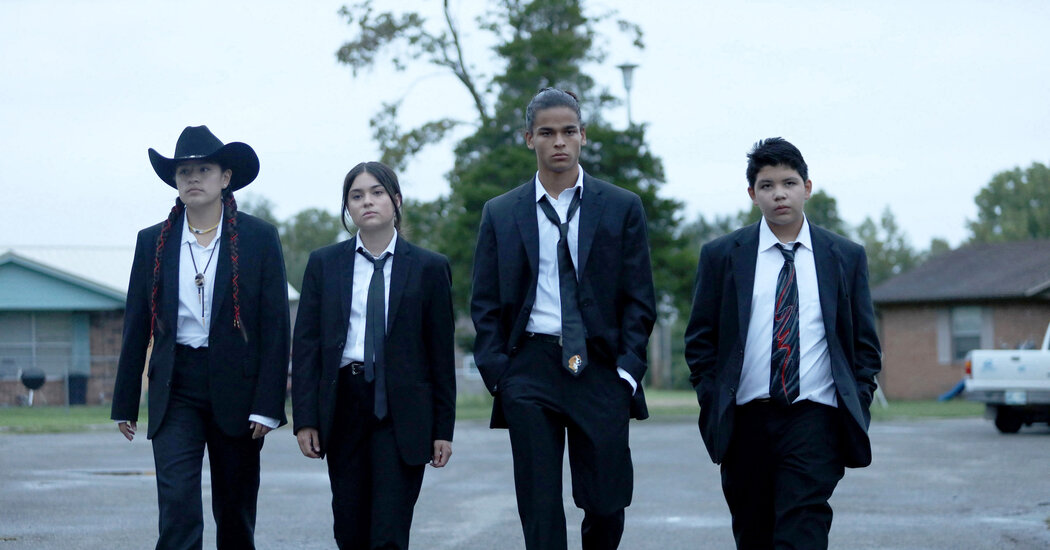 Amid the mostly business-as-usual announcement of the 2022 Emmy Awards nominees — get ready to be sick of hearing "Succession" and "Ted Lasso" called out on Sept. 12 — there were some slightly unexpected occurrences. Nothing was as shocking as last year's nomination of "Emily in Paris" for outstanding comedy, but there were some noticeable omissions. As actors and actresses in "This Is Us" and "black-ish" discovered, it was not a good year to be a star of a beloved and long-running series in its final season.
Snub: 'Yellowstone'
Taylor Sheridan has built an impressive television empire with his nostalgia-and-testosterone-fueled vision, but he did not get the expected drama-series nomination for his flagship series on Paramount Network, TV's highest-rated entertainment show in the 2021-22 season.
Snubs: Sterling K. Brown and Mandy Moore
The sentimental NBC hit "This Is Us," a four-time drama-series nominee, never gained much traction in the category in its sixth and final season, but its stars were expected to earn nominations in their respective fields. This is the first and only time since the series began that Brown, who won in 2017, is not among the drama-actor nominees.
Surprise: Reese Witherspoon
Jennifer Aniston was expected to grab a drama-lead-actress nomination for her role in the Apple TV+ series "The Morning Show," but the nod went instead to her co-star Witherspoon. Also slightly unexpected in the category was the presence of both stars of BBC America's "Killing Eve," Jodie Comer and Sandra Oh, rather than just one.
HBO Max's uplifting post-plague mini-series "Station Eleven" was a hit with critics, but there wasn't a lot of Emmys talk about Patel's performance as a writer who becomes an accidental father. Patel's nomination may have come at the expense of Samuel L. Jackson, who was among the favorites in the limited-series-actor category for "The Last Days of Ptolemy Grey."
Snub: 'Reservation Dogs'
It would have been nice to see FX's soulful and charming series about a group of Native American teenagers make the field for outstanding comedy, and it was thought to have a decent chance. But never underestimate Larry David, whose "Curb Your Enthusiasm" took what was probably the one spot that wasn't preordained. Also absent was another prominent FX series, the two-time nominee "Atlanta."
Surprise: 'Inventing Anna'
Julia Garner's nomination for her portrayal of the serial fraudster Anna Delvey was expected, but the Netflix show itself was on the fringes of the discussion in the limited series category, despite its popularity. Left out was another, more highly regarded Netflix mini-series, "Maid," along with two true-crime dramas, HBO Max's "The Staircase" and Hulu's "Under the Banner of Heaven."
Snub: 'The Amber Ruffin Show'
The two nominees in the variety sketch category, NBC's "Saturday Night Live" and HBO's "A Black Lady Sketch Show," were about as guaranteed as anything in the Emmys. But it's too bad room couldn't be found for Ruffin's smart and funny series on Peacock.
Surprise: Elle Fanning and Nicholas Hoult
Both stars of "The Great," Hulu's satirical comedy about Catherine the Great, were strong contenders, but each beat out someone considered a surer thing in the comedy acting categories: Selena Gomez of Hulu's "Only Murders in the Building" and Anthony Anderson, a seven-time nominee, in the final season of ABC's "black-ish." Anderson, like Brown, was nominated in every previous season of his show's run.
Snub: Conan O'Brien
None of the nominees for variety talk series was a surprise, and any of them would have groused loudly about being left out. But it was a little sad that "Conan," a nominee last year, was left out in its last go-round, which served as the end (at least for now) of O'Brien's long run as a late-night host.