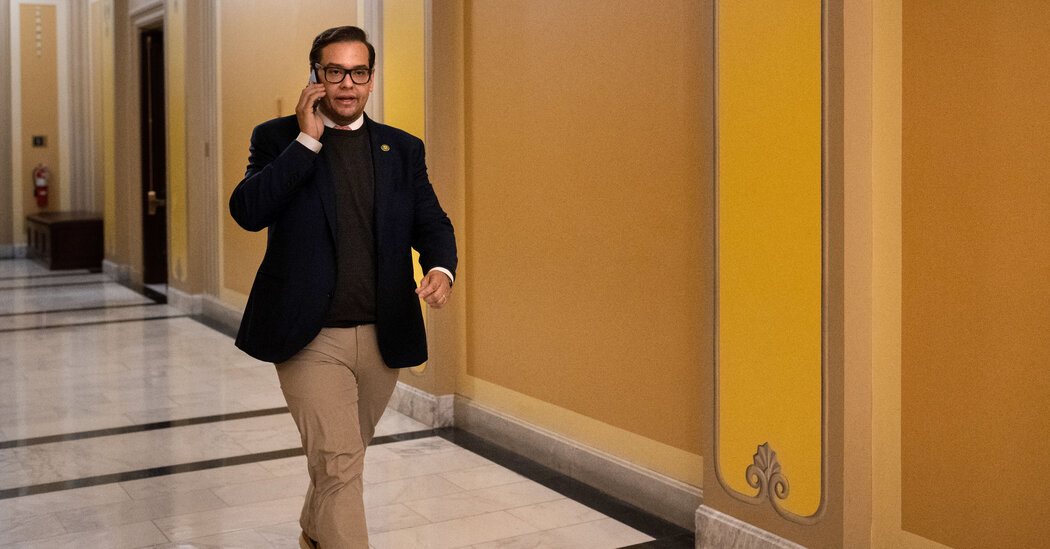 Representatives Anthony D'Esposito, Nick LaLota, Nick Langworthy and Brandon Williams, all newly elected from New York, have called for Mr. Santos's resignation on Wednesday. Of those, only Mr. Langworthy, who serves as the state party chair, is in a safely Republican district. The Nassau County G.O.P. chairman, Joseph G. Cairo Jr., has also called for Mr. Santos to step down.
On Thursday, two more Republican freshmen from New York, Representatives Mike Lawler and Marc Molinaro, said that they, too, believed Mr. Santos should resign.
Mr. Lawler said in a statement that his fellow newcomer had "lost the confidence and support of his party, his constituents and his colleagues," adding that Mr. Santos could not fulfill his duties as a member of Congress.
At the news conference on Wednesday where a host of local Republican elected officials demanded Mr. Santos's resignation, Mr. Cairo said he had not spoken with Mr. McCarthy.
But, he added, he hoped that House Republican leaders "would support us."
Instead, they have taken a hands-off stance. Representative Elise Stefanik of New York, the No. 4 Republican who endorsed Mr. Santos during his campaign, notably sided with her fellow party leaders rather than her state's congressional delegation, defending her new colleague.
"It will play itself out," Ms. Stefanik told CNN. "He's a duly elected member of Congress. There have been members of Congress on the Democrat side who have faced investigations before."
Representative Steve Scalise, Republican of Louisiana and majority leader, brushed off questions about Mr. Santos, declaring it a matter that would be settled "internally."