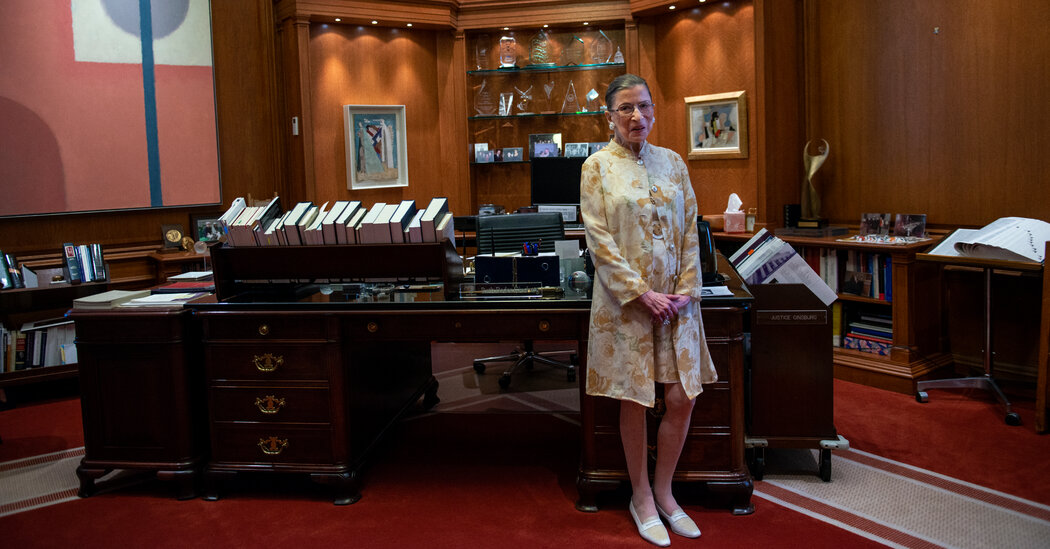 I am a law student and have just accepted a job offer in public interest law. My everyday style could be describe as "12-year-old boy" (graphic T-shirts, frayed jeans, everything oversize). My idea of dressing up is pastel colors or print button-downs. I never wear skirts or dresses and always wear sneakers. How do I "look the part" of a budding female lawyer without hiding my true self, my androgyny and my weirdness — or spending too much money? — Molly, Washington, D.C.
---
As Elle Woods might say, "What does a lawyer look like?"
Not that I am advocating her style, which is clearly not yours. But rather, that these days there is a lot more wiggle room than there used to be for merging personal and professional dress. Official office dress codes have mostly gone the way of the dodo, as the power of the individual and the right to equality has come to the fore. (The pandemic and more than a year of WFH helped, too.)
After all, the story of office dress codes — or school dress codes or any dress code, really — is the story of the social contract, the tension between the individual and the group. How much do you owe your employer to "fit in" and "represent" them, and how much does the company owe you the freedom to be yourself?
Increasingly, the balance of power has shifted away from the man in the gray flannel suit. At the same time, law is one of the most traditional sectors. (Even more than banking does, it still places a premium on the tie.) And as a new employee, you want the focus on your work, not your unexpected outfits; on your intellectual nimbleness, not the nimbleness of your sneakers. You want to be taken seriously, so a joke tee is probably not a good idea.
But that doesn't mean you can't push the boundaries. As to where to start, I have one word for you: rental. It's not necessarily cheap, but it's a more sustainable and economic approach to experimentation than an actual purchase. Besides, if you find something perfect, many companies offer rent-to-buy plans. You may be surprised about what feels natural.
The most famous name in the field is, of course, Rent the Runway — in October, it went public at a valuation of $1.7 billion — but it is far from the only resource. Check out Vince.unfold, Nuuly and Banana Republic's Style Passport.
Then look for a great oversize trouser suit. Or, if you don't want to commit to a suit, find a blazer in an interesting fabric and team it with dark denim. (Stay away from jeans that are faded or ripped.)
Instead of a graphic T-shirt, maybe try a striped one, or one with a different pattern. If you want, swap the sneakers for lace-ups (ideally with blocky heels for some height). And avoid the briefcase — go for a cool leather bag. Accessories are a great place to let personality come through. Just think of Supreme Court Justice Ruth Bader Ginsberg.
And remember: When Supreme Court Justice Elena Kagan became the first female solicitor general in 2009, tradition still demanded that the person fulfilling that role appear in court in … a morning coat. She discussed the outdated convention with her fellow lawyers, and chose instead to wear a dark trouser suit and light blue blouse, setting a new precedent. You can do the same.
Your Style Questions, Answered
Every week on Open Thread, Vanessa will answer a reader's fashion-related question, which you can send to her anytime via email or Twitter. Questions are edited and condensed.