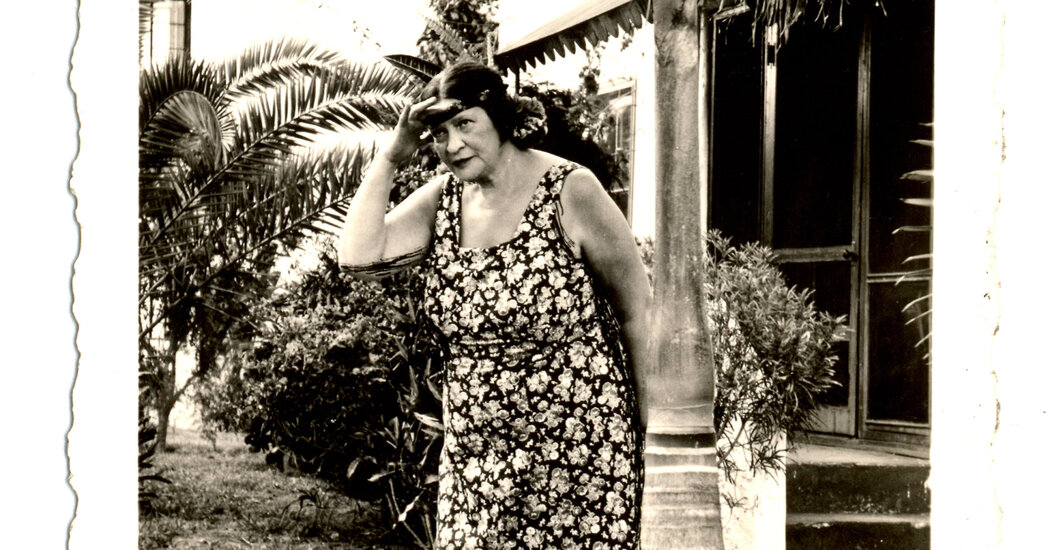 In "Diary of a Lonely Girl, or the Battle Against Free Love," a sendup of the socialists, anarchists and intellectuals who populated New York's Lower East Side in the early 20th century, Miriam Karpilove writes from the perspective of a sardonic young woman frustrated by the men's advocacy of unrestrained sexuality and their lack of concern about the consequences for her.
When one young radical tells the narrator that the role of a woman in his life is to "help me achieve happiness," she observes in an aside to the reader: "I did not feel like helping him achieve happiness. I felt that I'd feel a lot better if he were on the other side of the door."
In a review for Tablet magazine, Dara Horn compared the book to "Sex and the City," "Friends" and "Pride and Prejudice." Though it was published by Syracuse University Press in English in 2020, Karpilove, who immigrated to New York from Minsk in 1905, wrote it about a century ago, and it was published serially in a Yiddish newspaper starting in 1916.
Jessica Kirzane, an assistant instructional professor of Yiddish at the University of Chicago who translated the novel, said that her students are drawn to its contemporary echoes of men using their power for sexual advantage. "The students are often surprised that this is someone whose experiences are so relatable even though the writing was so long ago," she said in an interview.
Yiddish novels written by women have remained largely unknown because they were never translated into English or never published as books. Unlike works translated from the language by such male writers as Sholem Aleichem, Isaac Bashevis Singer and Chaim Grade, Yiddish fiction by women was long dismissed by publishers as insignificant or unmarketable to a wider audience.
But in the past several years, there has been a surge of translations of female writers by Yiddish scholars devoted to keeping the literature alive.
Madeleine Cohen, the academic director of the Yiddish Book Center in Amherst, Mass., said that counting translations published or under contract, there will have been eight Yiddish titles by women — including novels and story collections — translated into English over seven years, more than the number of translations in the previous two decades.
Yiddish professors like Kirzane and Anita Norich, who translated "A Jewish Refugee in New York," by Kadya Molodovsky, have discovered works by scrolling through microfilms of long-extinct Yiddish newspapers and periodicals that serialized the novels. They have combed through yellowed card catalogs at archives like the YIVO Institute for Jewish Research, searching for the names of women known for their poetry and diaries to see if they also wrote novels.
"This literature has been hiding in plain sight, but we all assumed it wasn't there," said Norich, a professor emeritus of English and Judaic Studies at the University of Michigan. "Novels were written by men while women wrote poetry or memoirs and diaries but didn't have access to the broad worldview that men did. If you've always heard that women didn't write novels in Yiddish, why go looking for it?"
But look for it Norich did. It has been painstaking, often tedious work but exciting as well, allowing Norich to feel, she said, "like a combination of sleuth, explorer, archaeologist and obsessive."
"A Jewish Refugee in New York," serialized in a Yiddish newspaper in 1941, centers on a 20-year-old from Nazi-occupied Poland, who escapes to America to live with her aunt and cousins on the Lower East Side. Instead of offering sympathy, the relatives mock her clothing and English malapropisms, pay scant attention to her fears about her European relatives' fate and try to sabotage her budding romances.
Until Norich's translation was published by Indiana University Press in 2019, there had been only one book of Yiddish fiction by an American woman — Blume Lempel — translated into English, Norich said. (Two non-American writers had been translated: Esther Singer Kreitman, the sister of Isaac Bashevis Singer, who settled in Britain, and Chava Rosenfarb, a Canadian who translated herself.)
The new translations are stirring a smidgen of optimism among Yiddish scholars and experts for a language whose extinction has long been fretted over but has never come to pass. Yiddish is the lingua franca of many Hasidic communities, but their adherents rarely read secular works. And it has faded away in everyday conversation among the descendants of the hundreds of thousands of East European immigrants who brought the language to the United States in the late 19th century.
The new translations are being read by people interested in everyday life in East European shtetls and immigrant ghettos in the United States as told from a woman's perspective. They are also being read by students at the nation's two dozen campuses with Yiddish programs. "Students were often surprised by how unsentimental these female novelists are, how wide-ranging are their themes, and how frank they are about female desire," Norich said.
With a grant from the Yiddish Book Center, a 42-year-old nonprofit that seeks to revitalize Yiddish literature and culture, Norich is now translating a second novel: "Two Feelings," by Celia Dropkin (1887-1956), a Russian immigrant who was admired for her erotically charged poems but never known as a novelist.
"Two Feelings" had been serialized in The Yiddish Forward in 1934 and then forgotten. It tells the story of a married woman who struggles to reconcile her feelings for, as Norich put it, a "husband she loves because he is a good man, and a lover she loves because he is a good lover though not a good man."
One recent volume, "Oedipus in Brooklyn," is a collection of stories by Blume Lempel (1907-99), the daughter of a Ukrainian kosher butcher. After spending a decade in Paris, she, her husband and their two children immigrated to New York in 1939, where she began writing for Yiddish newspapers.
In an introduction, her translators, Ellen Cassedy and Yermiyahu Ahron Taub, describe Lempel as "drawn to subjects seldom explored by other Yiddish writers in her time: abortion, prostitution, women's erotic imaginings, incest." Her sentences, they add, "often evoke an unsettling blend of splendor and menace."
In promotional copy for the book, Cynthia Ozick called it "a splendid surprise" and asked: "Why should Isaac Bashevis Singer and Chaim Grade monopolize this rich literary lode?"
The recent books have mostly been published by academic presses in small runs, many of them financed by fellowships and stipends from the Yiddish Book Center. Despite the books' contemporary themes, said Cohen, the center's academic director, it has been an uphill battle to persuade mainstream trade publishers to acquire titles by women writers who are generally unknown and previously untranslated.
The scholars work independently, though they occasionally meet at conferences and panel discussions. Their life stories offer a window into the evolution of Yiddish.
Kirzane learned the language not in her childhood home but at the University of Virginia and in a doctoral program at Columbia University. Norich, the daughter of Yiddish-speaking Holocaust survivors from Poland, was born after the war in a displaced persons camp in Bavaria and was raised in the Bronx, continuing to speak Yiddish with her parents and brother.
When her daughter Sara was born, she made an effort to speak only Yiddish to her but gave up when Sara was 5. "You need a community to have a language grow," she said.
These translators believe that the newly translated novels by women will enrich the teaching of Yiddish. Yiddish is, after all, called the mamaloshen — mother's tongue — and a woman's perspective, they said, has long been missing.