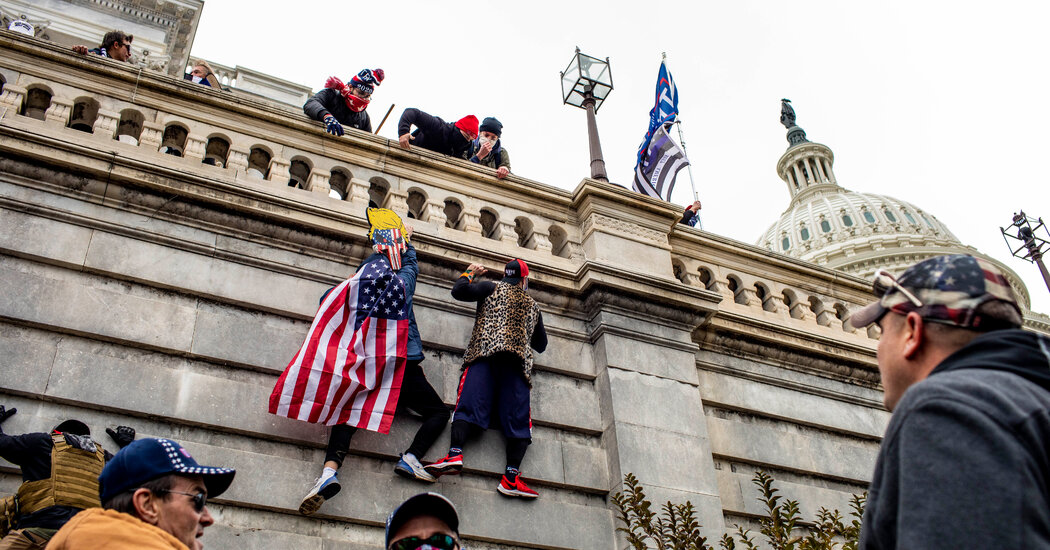 Early on in his administration, Mr. Trump was known to use the cellphone belonging to Keith Schiller, his personal body guard at Trump Tower and later the director of Oval Office operations, for some of his calls. It meant the White House call logs were often an incomplete reflection of his contacts.
Key Developments in the Jan. 6 Investigation
---
After the Supreme Court ruled against Mr. Trump's efforts to block the release of hundreds of pages of presidential records, the National Archives turned over to the House panel investigating the riot voluminous documents that included daily presidential diaries, schedules, appointment information showing visitors to the White House, activity logs, call logs, and switchboard shift-change checklists showing calls to Mr. Trump and Mr. Pence on Jan. 6.
The committee has learned in recent weeks that Mr. Trump spoke on the phone with Mr. Pence and Republican lawmakers on the morning of Jan. 6 as he pushed to overturn the election. For instance, Mr. Trump mistakenly called the phone of Senator Mike Lee, Republican of Utah, thinking it was the number of Senator Tommy Tuberville, Republican of Alabama. Mr. Lee then passed the phone to Mr. Tuberville, who said he spoke to the former president for less than 10 minutes as rioters were breaking into the building.
But many of the calls the committee is aware of did not show up in the official logs.
The revelations about incomplete call logs come as Mr. Trump is under increasing scrutiny for apparently violating the Presidential Records Act by ripping up some White House documents and taking others with him when he left office. The House Oversight committee on Thursday announced an investigation into what it called "potential serious violations" of the law, including that Mr. Trump took 15 boxes of White House documents to his Palm Beach, Fla., compound and attempted to destroy presidential records.
Mr. Trump's conduct, said Representative Carolyn Maloney, Democrat of New York and chairwoman of the oversight committee, "involves a former president potentially violating a criminal law by intentionally removing records, including communications with a foreign leader, from the White House and reportedly attempting to destroy records by tearing them up."
The National Archives and Records Administration discovered what it believed was classified information in documents Mr. Trump had taken with him. The Washington Post reported on Wednesday that the National Archives had asked the Justice Department to examine Mr. Trump's handling of White House records.