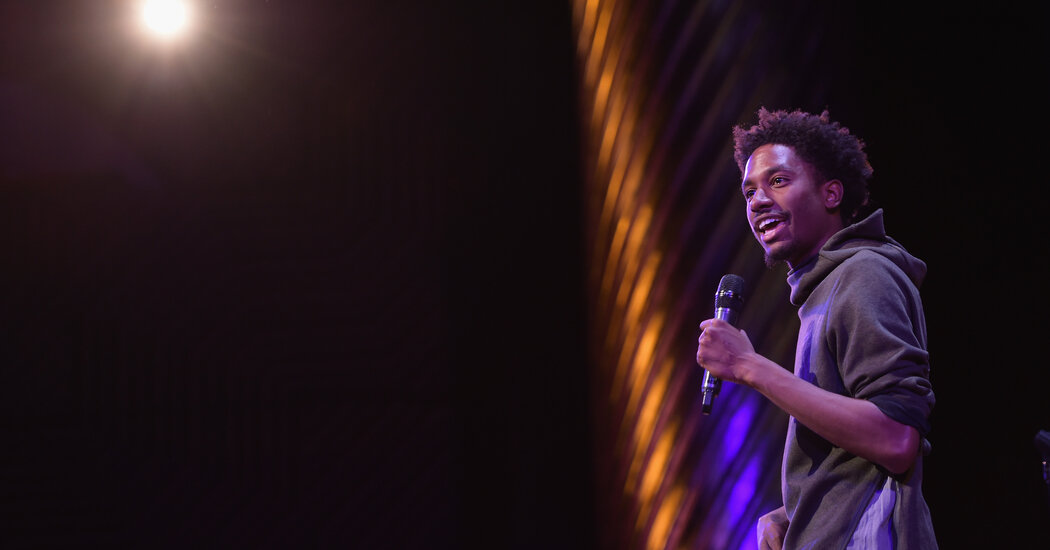 Jak Knight, a stand-up comedian, writer and actor who first attracted wide attention as a voice actor and writer on the animated Netflix series "Big Mouth," died on Thursday in Los Angeles. He was 28.
His family confirmed his death on Saturday in a statement. The statement did not cite a cause.
Mr. Knight had recently finished filming "First Time Female Director," a movie written and directed by the comedian Chelsea Peretti, as part of a cast including many other comedians.
He had been appearing since March with his fellow comedians Chris Redd, Sam Jay and Langston Kerman on the Peacock series "Bust Down," a comedy about a group of friends working at a casino in Indiana, which he also helped create. He was nominated this year for a Writers Guild of America award for his work on the HBO talk show "Pause With Sam Jay," for which he was a writer and an executive producer.
From 2017 to 2021, Mr. Knight was a writer and producer for the hit coming-of-age animated sitcom "Big Mouth," on which he voiced the recurring character DeVon, a middle school classmate of the show's main characters. In 2019 and 2020, he wrote for the ABC comedy "Black-ish."
In 2018 Mr. Knight was one of the comedians who performed 15-minute sets in the first season of the Netflix series "The Comedy Lineup," which Jason Zinoman of The New York Times praised for its "attempt to give a platform to comics who are not household names."
Mr. Knight might not have been a household name, but he had already attracted considerable notice by the time he appeared on "The Comedy Lineup." He was named a 2014 Comedy Central "Comic to Watch" and a New Face at the 2015 Just for Laughs Festival in Montreal. In 2018 he was included on a list of "L.A. Comedian to Watch"by TimeOut Los Angeles, which wrote, "Knight brings so much joy and energy to the stage, he might not even need to be funny — but of course he is."
He opened for Dave Chappelle, Joel McHale, Eric Andre, Moshe Kasher, Hannibal Buress and other leading stand-up comedians. Mr. Chappelle and the animated series "The Boondocks," he once said, were "one hundred percent the reasons why I do what I do."
Mr. Knight grew up in Seattle and began doing stand-up comedy as a teenager. Biographical information and information about survivors were not immediately available.
As news of Mr. Knight's death spread, tributes appeared on social media.
The comedian James Adomian said on Twitter that whenever he was performing with Mr. Knight, he knew it would be a "wildly funny night."
"He was winning big," Mr. Adomian wrote, "all of it well deserved, so witty and memorable every moment on stage and off."