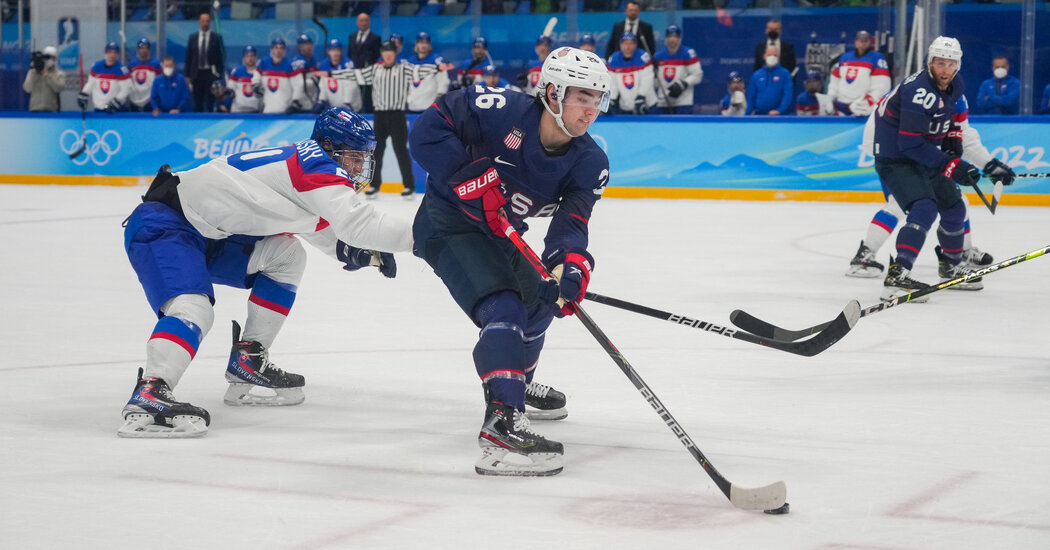 Alex Hall let out a whoop when he landed his last trick on the slopestyle course, and that was before the judges awarded him with what would be the winning score. It was, he said later, the best run of his life.
"Oh, I was stoked," he said. "I couldn't believe I just landed that."
Hall was one of three Americans looking to crowd the medal stand at the men's freestyle skiing slopestyle event, hoping that a European-centric field would not disrupt those plans.
Two of them did it: Hall won gold and Nick Goepper took silver on another sunny, below-zero day at Genting Snow Park. Jesper Tjader of Sweden won bronze.
In a competition where only a skier's best score counted, Hall set the standard early with a 90.01 score on the first of three runs. Everyone else spent the frigid morning trying to match it, but no one did. Goepper came closest, on his second run, scoring 86.48.
"All right," he said when the score popped up. "I'll take it."
Each of the Americans in the final arrived with high hopes and a stirring story. Goepper, 27, was looking to complete a full rainbow of medals, having won a bronze in 2014 and a silver in 2018. He has battled alcohol abuse and depression, opening up about his struggles after his 2018 performance in Pyeongchang, South Korea.
In an interview last month, Goepper said that he was glad that other Olympians seem increasingly willing to discuss their mental health.
Colby Stevenson, 24, was in a near-fatal car accident in 2016, late at night on a rural road in Idaho. He spent days in a coma, but recovered to return to the global circuit and win major events. At these Olympics, he won a silver medal in big air and was a contender for another medal in slopestyle.
Instead, he finished seventh, unable to cleanly land the run he imagined.
"Gave it everything I had," he said after his last chance.
The day belonged to Hall. The 23-year-old was born in Alaska but grew up mostly in Switzerland, the son of professors at the University of Zurich. He did not have coaching until he was 16, when he was invited by the U.S. freeski team to train in Utah. For a time, he considered competing for Italy, where his mother is from.
That background, free from the constraints of coaching and youth competitions, imbibed him with a bit of a free spirit.
He was 16th in slopestyle at the 2018 Pyeongchang Winter Olympics, just as his career was taking off. He won a World Cup event that year and the X Games in 2019. He was third at last year's world championships.
He is tall, well over six feet, but stands out on the slopes mostly for his originality.
"You'll see him doing a whole bunch of taps and nose butters and creative ways to utilize the course," U.S. freeski coach Dave Euler said of Hall in December. "He's a very creative course user."
The Olympic contest was the final showing for the slopestyle course, a standout venue — but a temporary one, made of snow — designed to look like a section of the nearby Great Wall. Its combination of rails, obstacles and jumps created a plethora of possibilities, but vexed some of the world's best snowboarders and freeskiers. Hall and Goepper loved it.
"As soon as you standardize this sport, you're going to kill it," Goepper said. "So if you can leave the creativity and the artistry up to us, that is going to keep this sport fresh."
It is why Hall was deemed the worthiest of Olympic champions. He has won big contests with dizzying spins, a ceaseless spin-to-win trend in both freeskiing and snowboarding that worries purists.
But on Wednesday, Hall brought a bag of technical tricks, hoping the judges would reward him for originality rather than rotations.
His last jump was one that he had landed only a couple of times before, even though it is really only a 900-degree rotation — half of what many other tricks are these days. As Hall described it, he spun one way in the air, stopped and spun the other way before landing.
That led to the whoop.
"I've always told myself, if I'm not having fun doing it, then there's really no reason to do it," Hall said. "So I might as well do what brings me all this joy."
His smile was concealed by a mask, a hallmark of an Olympics held during a pandemic. But his eyes lit up below his ice-frosted eyebrows. He wore an American flag over his shoulders, and soon, a gold medal around his neck.