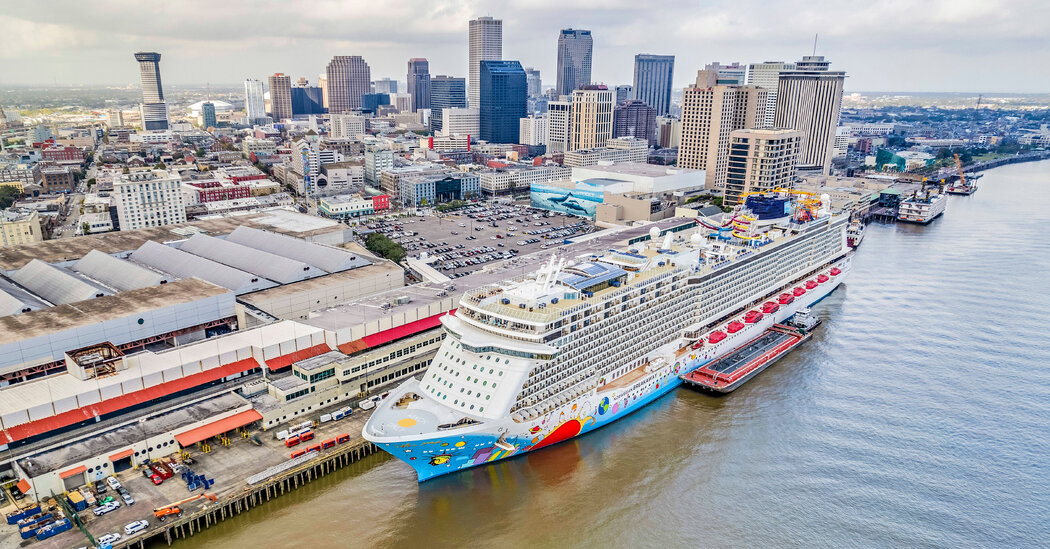 With the rise of Delta and Omicron variants, and as the virus surges across the world, cruise lines have been adjusting their health and safety protocols, reinstating measures like mask mandates and requiring additional testing from passengers. Starting Jan. 13, Disney Cruise Line will require all children over the age of 5 to be fully vaccinated against the coronavirus.
The Coronavirus Pandemic: Key Things to Know
---
Card 1 of 4
U.S. surpasses 800,000 deaths. Covid deaths in the United States surpassed 800,000 — the highest known number of any country. About 75 percent of the 800,000 deaths have involved people 65 or older. One in 100 older Americans has died from the virus.
Demand remains high
Despite the new restrictions and risks posed by new variants, demand for future cruises remains high. Carnival, the world's largest cruise company, reported that its bookings for the second half of 2022 have surpassed bookings for 2019. Royal Caribbean said the Delta variant had hit bookings in 2021 and 2022, but not for 2023.
"I think what people have been saying is, I want to get out there, but I don't want to do it too soon. I want to make sure that things have stabilized," Richard D. Fain, chairman and chief executive of Royal Caribbean Cruises, said in the company's last earnings call in October.
Miranda Gibson, 63, an avid cruiser from Tampa, Fla., took two cruises this summer, but then canceled three cruises she had planned for the rest of the year because of her concerns over the Delta variant.
"The first cruise I took in June in the Caribbean was heaven because everyone was vaccinated, Covid was under control and it was the first time in so long that we could have some carefree fun," she said.
"Now with the variants everything is prickly again and you can't really get a true relaxing cruise experience when you are worrying about Covid and masks and rules," she explained. "I'm booked in June 2022 and I know I'll be tempted to go before then but I'm going to wait until it's safer."
Others believe cruise ships are among the safest vacation environments, because of the vaccine requirements and testing protocols.