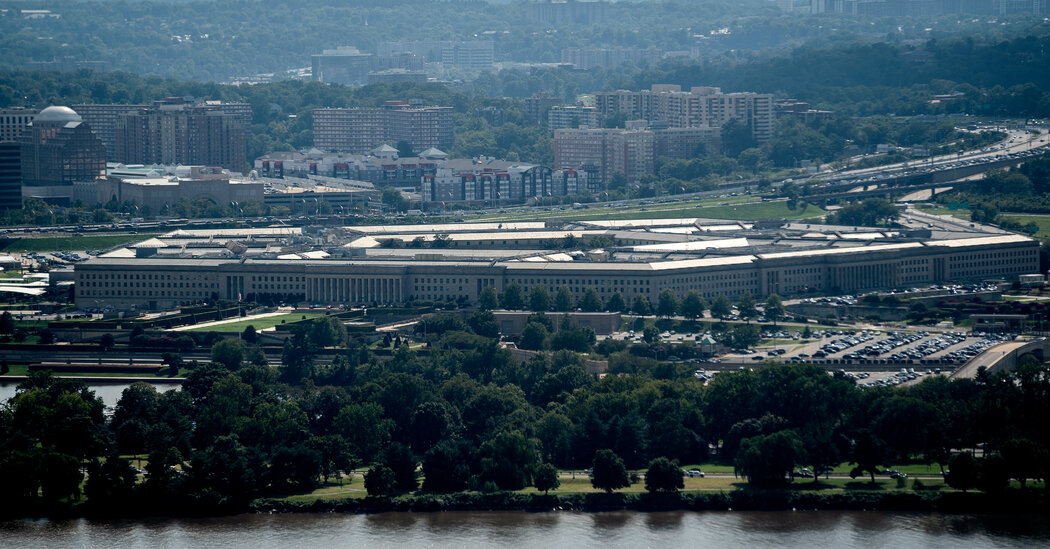 While the unexplained sightings were mostly around military installations or operations, the report said that could be the result of collection bias or the presence of cutting-edge sensors.
Some people believe any phenomenon exhibiting technology beyond the abilities of the United States needs deep study. Skeptics believe most or all of the sightings, including videos recorded by cameras on military fighter jets, can be explained by tricks of optics or naturally occurring phenomena.
Earlier this month, Avril D. Haines, the director of national intelligence, said the government needed to get better at collecting information about the unexplained phenomenon. Ms. Haines said that the primary focus remained on whether the phenomenon were aircraft from rival nations spying on the United States, but held open the possibility of otherworldly explanations.
"The main issues that Congress and others have been concerned about are basically safety of flight concerns and counterintelligence issues," she said. "But of course, there's always the question of, is there something else that we simply do not understand that might come extraterrestrially?"
Ms. Haines' extraterrestrial remark was not necessarily referring to space aliens, but rather more pedestrian explanations such meteors and solar flares that could impact flight safety issues.
For years a military intelligence official, Luis Elizondo, ran a little-noticed group within the Pentagon called the Advanced Aerospace Threat Identification Program. The Pentagon has said the program was shut down in 2012, but backers of the program said its work continued. In 2020, the Pentagon announced it had a new group, the Unidentified Aerial Phenomenon Task Force.
The memo released by Dr. Hicks said the task force would immediately transition to the new synchronization group. The oversight council will choose an acting director for the new group and issue guidance, subject to Dr. Hicks's approval, she said.
The new director will have the power to standardize incident reporting of unidentified areal phenomena, ask to oversee the analysis of data on the unexplained sightings and identify shortfalls in detection capabilities.