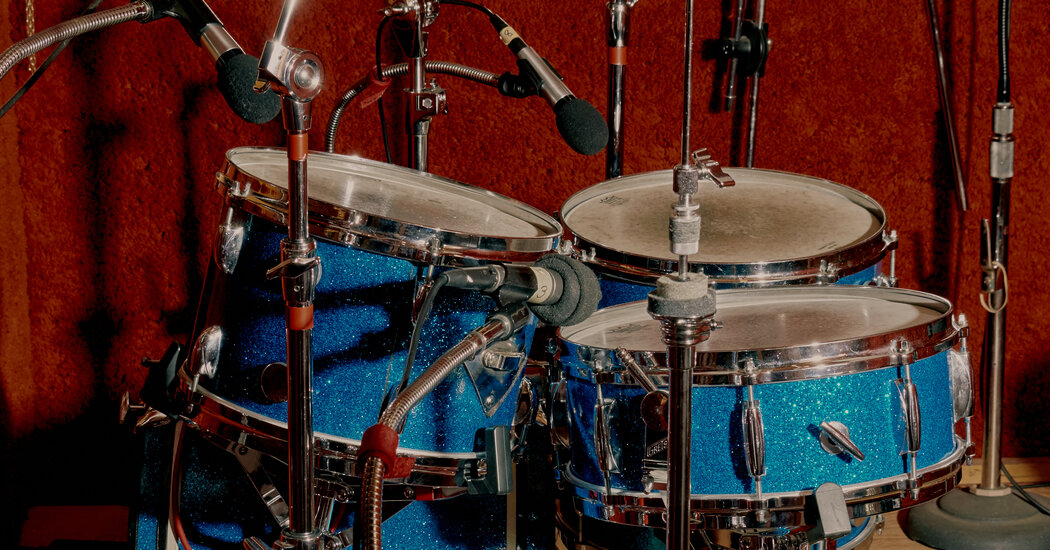 The building's presence on the state and national registers does not protect it from being altered or even demolished by a future owner, Rothschild said. To gain that protection, Sickler has applied for a preservation easement, which would be attached to the property's deed and involve periodic inspections. It also costs $10,000, and Sickler said that the studio's recent recording work has raised only enough money to cover the property tax, which is nearly $40,000 a year.
One decision facing Sickler and any future operators is whether to stick to jazz, or open the studio to other kinds of music. Jazz, of course, was Van Gelder's great passion, and what the facility was designed for. But even at its peak, the space was also used for blues, folk music, polka and spoken word; the first recording session there, in July 1959, was with the West Point Cadet Glee Club.
Don Sickler, who has been devoted to classic jazz repertory for decades, said he favored sticking with acoustic jazz, and gruffly dismissed the idea of recording Broadway cast albums or rock 'n' roll. (For Weezer's latest album, "OK Human," released in early 2021, a string section was recorded at the Van Gelder studio.)
Batiste also urged the Sicklers to hold fast to jazz. "Sticking to their guns of it being acoustic music, making it something that is an outlier in the culture, is what will actually be the right thing to do," he said.
Sickler is more open-minded about what the future of the Van Gelder studio might bring.
"Of course, musicians familiar with the studio's history, and with the work of Rudy Van Gelder, should have access," she said. "But the live room loves all sounds."