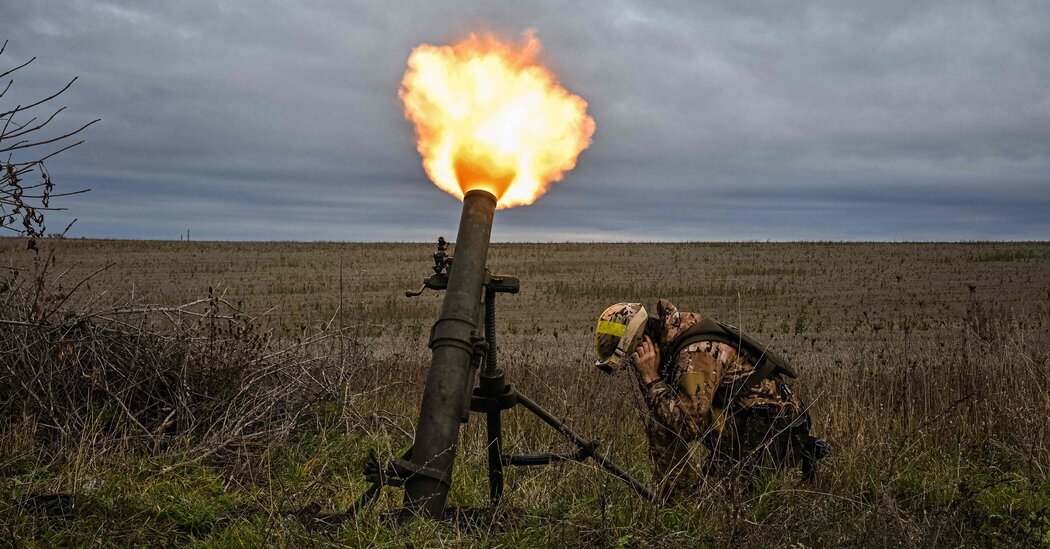 KYIV, Ukraine — The pharmacies are empty, prices have skyrocketed and the remaining residents of the city of Kherson have been warned by occupying Russian forces that if they stay in their homes, they could be considered hostile and treated accordingly.
They have been offered only one exit route — farther into areas more firmly under the control of Russian forces.
"We live like in a dystopian movie here," said Katerina, 38, on Tuesday by telephone. She asked that her full name not be used for her safety. She described widespread looting, empty store shelves and an increasingly threatening atmosphere.
"People are trying to get rid of Russian money as soon as possible," Katerina said.
Unreliable phone and internet services have made it exceedingly difficult to get information about what is happening in Kherson and across Russian-occupied parts of Ukraine. But details seeping out from photos, video, Ukrainian officials and activists suggest a dangerous situation for the thousands believed to still be there.
On Wednesday, explosions rattled windows across the city. Local activists said it was a Ukrainian strike targeting a Russian base being used to train newly mobilized soldiers. The Ukrainian military has not commented on the strike.
Russian news media reported that the local police station was attacked by a rocket-propelled grenade, releasing video of a damaged building in the city.
Fighting raged across Kherson, with the Ukrainian military southern command saying that it struck Russian positions across the region.
"The enemy is conducting defensive operations and trying to hold the occupied frontiers," the Ukrainian military said. "With aviation, multiple launch rocket systems, cannon artillery and mortars, the enemy is opening fire on Ukrainian forces all over the contact line."
The Russian hold on Kherson remains precarious. Kirill Stremousov, a top Russian proxy official in Kherson, claimed on the Telegram messaging app that occupation officials had moved over 22,000 people from the west bank, but Ukrainian officials have said far fewer have left, putting the number at several thousand.
Calling people still in the city "waiters" hoping for success of Ukrainian forces, Mr. Stremousov threatened those who remained with prosecution, adding #Stalin to his message.
He posted a video interrogation of what he said was a 17-year-old who was providing information to the Ukrainian military as evidence of the fate that awaits those who help the Ukrainian military. The video could not be independently verified.
Military analysts have said that it appears the Russian military is making preparations to leave the city and fall back across the Dnipro River to its west bank, where Ukrainian officials have said Russian forces were fortifying their position. But there was no indication of a mass flight of Russian soldiers.
President Vladimir V. Putin in September overruled local commanders who wanted to withdraw across the river, U.S. officials have said, and Ukraine says it believes Russian force still plan to fight.
"The Russians are replenishing, strengthening their grouping there," Oleksiy Arestovych, a senior adviser to Mr. Zelensky, said in an online video late Tuesday. "It means that nobody is preparing to withdraw. On the contrary, the heaviest of battles is going to take place for Kherson."
Anna Lukinova contributed reporting from Kyiv.