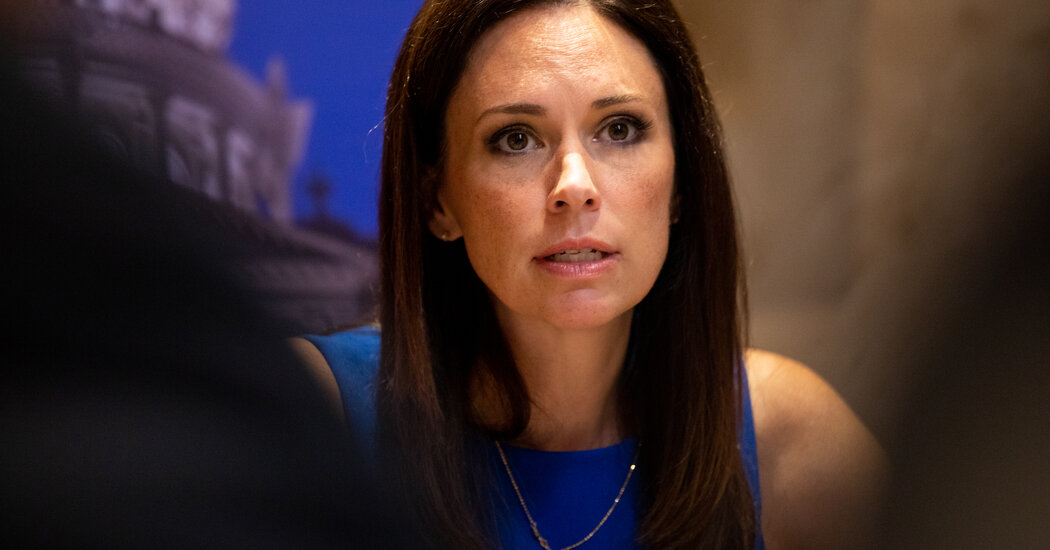 Former President Donald J. Trump endorsed Tudor Dixon in Michigan's Republican primary for governor, giving Ms. Dixon, a former media personality, a boost as the crowded field heads into the final weekend of campaigning.
Ms. Dixon is one of three Republicans in the race — out of five total — who have asserted that Mr. Trump was the real winner in Michigan in the 2020 presidential election, even though he lost there by 154,000 votes.
An NBC poll earlier this month showed 19 percent of Michigan Republicans backing Ms. Dixon, giving her a slight lead over Kevin Rinke, a businessman whose support was at 15 percent. Garrett Soldano, a chiropractor, had 13 percent.
Ms. Dixon is Mr. Trump's 19th endorsement in Michigan, a clear indication of the former president's intent to reshape the political landscape in the battleground state ahead of his increasingly likely presidential bid in 2024.
"After recognizing her during my rally speech in April, her campaign took off like a rocket ship," Mr. Trump said in a statement on Friday.
Ms. Dixon has also secured the endorsement of the DeVos family, longtime power brokers in the state.