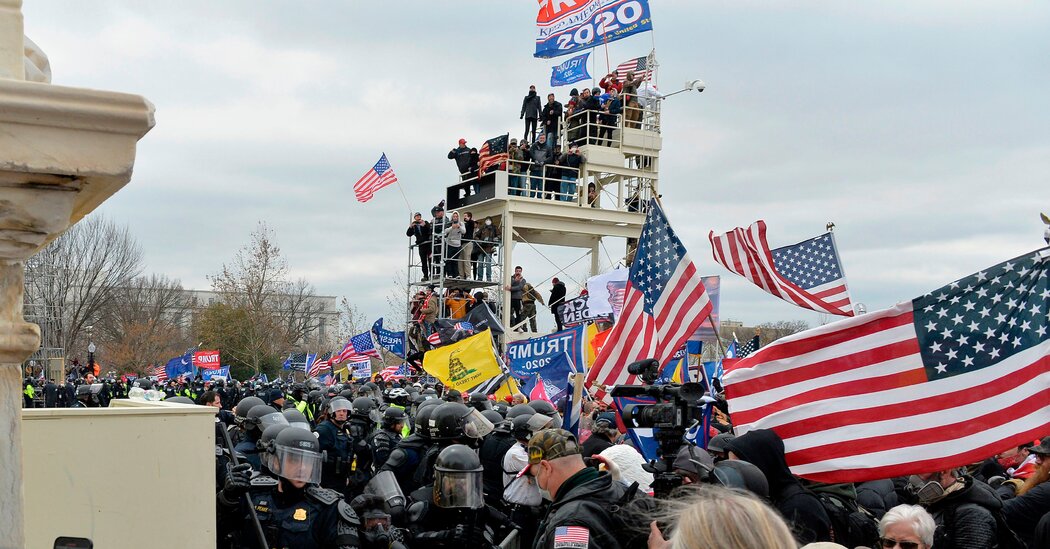 These are essential checks on civilian officials who would make unlawful use of U.S. military personnel. Governors, who possess broad command authority over our 54 National Guard organizations, for example, may face political pressure to deploy these forces to illegally interfere with elections or other democratic processes.
To recognize these threats to our democracy, military leaders must continue to develop robust training, guidance and resources for service members in accordance with these safeguards, ensuring the integrity of the chain of command and effective operation of civil-military relations.
But while such preparedness is necessary, it is not sufficient.
We each took an oath as former leaders of the armed forces to "support and defend the Constitution of the United States against all enemies, foreign and domestic." We fulfilled that oath through service to civilian leadership elected by and accountable to the American people. This essential arrangement, however, is not self-executing; it relies on civilian leaders equally committed to protecting and defending the Constitution — including, most important, the commander in chief.
The principle of civilian control of the military predates the founding of the Republic. In 1775, George Washington was commissioned as the military commander of the Continental Army under the civilian command authority of the Second Continental Congress. The next year, among the grievances listed in the Declaration of Independence against King George III was his making "the military independent of and superior to the civil power."
The president's dereliction of duty on Jan. 6 tested the integrity of this historic principle as never before, endangering American lives and our democracy.
The lesson of that day is clear. Our democracy is not a given. To preserve it, Americans must demand nothing less from their leaders than an unassailable commitment to country over party — and to their oaths above all.
Adm. Steve Abbot, Gen. Peter Chiarelli, Gen. John Jumper, Adm. James Loy, Adm. John Nathman, Adm. William Owens and Gen. Johnnie Wilson are retired four-star generals and admirals in the U.S. armed forces.