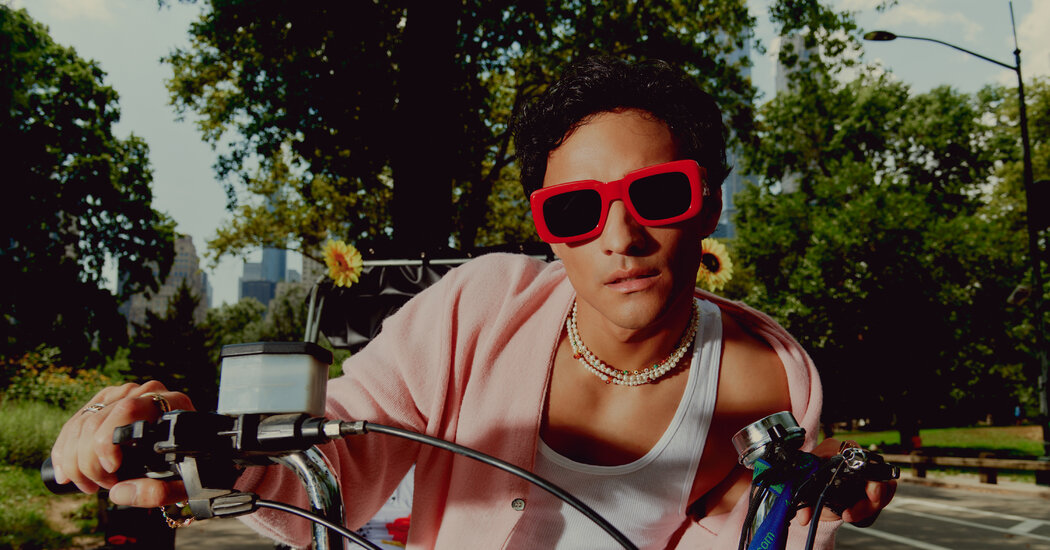 And then you heard about "Nope"?
I got an email for an untitled Jordan Peele project, my first big audition in a long time. I was assuming it'd be a one-liner or something because he's at the point where he can get any actor in the world to be in his films, but then I saw it was one of the leads. I was like, "Oh my God, he's seeing auditions for a lead role? That's insane. I'm going to deliver the best that I can, but what can I do that's going to be different than everyone else?"
Yup, Jordan Peele Is Back With 'Nope'
The writer-director's third feature film is a cowboys-and-aliens monster movie starring Daniel Kaluuya and Keke Palmer.
So what was your take on the character?
The initial audition was just three pages of simple dialogue of this dude working at an electronics store: "Hi, I can help you over here. Would you like an account with us?" It was very happy, very up. And I was like, "Hmm, you don't see that when you go into an electronics store. The employees do not want to be there." So, I played it that way, sent the tape off into the universe, and two weeks later I got a callback to meet with Jordan on Zoom.
How did you feel?
I was excited, humbled, nervous. I was like, "Man, I'm just happy to meet the dude. If I get the role, great, but also, I'm happy with where I got." But then I had people around me that were like, "No, dog. Ask, believe, receive. This is your job and you're going to get this." And my roommate at the time introduced me to some Steve Harvey motivational videos and that really helped, because that got my confidence way up.
I went in with this energy that was like, "I'm not here to audition, it's a work session. I'm going to set. I'm not here to beg for the job." And I acted like I already knew Jordan, because I had watched so many of his interviews to prep — I was like, "Yo, what's good, J.P.? How we doing?" Just very comfortable and not like, "Hello, Mr. Peele, how are you?"