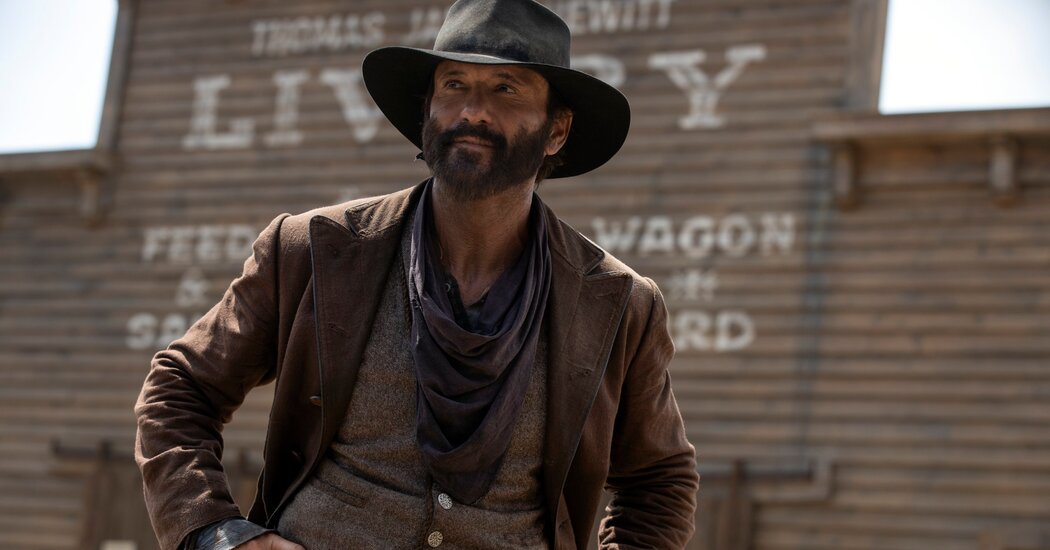 Given that the cable TV ratings for "Yellowstone" have risen each year since the show's 2018 debut — with the current fourth season averaging over seven million same-day viewers an episode, outpacing most network television shows — it is no surprise that Paramount+ would want to work with Sheridan to expand the show's universe. As a fan of the Larry McMurtry cattle-drive novel "Lonesome Dove" (and its TV mini-series adaptation), Sheridan chose to tell a similar Wild West "road trip" tale, set nearly 140 years ago.
But after selling that idea to Paramount+, Sheridan got writer's block, and was unable to figure out a way into the story. It wasn't until he was working on one of his other Paramount+ shows, "Mayor of Kingstown," that his premise snapped into place.
The actress Isabel May had auditioned for that gritty political drama, but her sunny disposition didn't fit with Sheridan and his co-creator Hugh Dillon's intentions. Sheridan told the casting director, "She looks like American hope." Later that night, though, he started imagining a sheltered young woman with a big heart in "1883," wondering what would happen if someone like May left polite society behind and ventured into a land with looser mores.
Sheridan explained, "As soon as I realized we needed to see this story through her lens, I had the pilot written within a week."
May's character, Elsa, the grown daughter of James and Margaret Dutton, narrates "1883," and the sense of excitement and optimism she brings to her western adventure balances the tragedy the family often encounters on the trail. When Elliott, McGraw and Hill were asked, in the waning days of shooting "1883," what convinced them to spend months enduring extreme conditions to make this series, they all raved about Sheridan's conception of Elsa.
"The narration is just pure poetry," McGraw said. Sheridan described channeling some of the women in his life, including his wife and his mother, when he wrote for Elsa. "My mother grew up outside of Waco, and she was pretty wild," he said. "She wanted to be a cowboy."