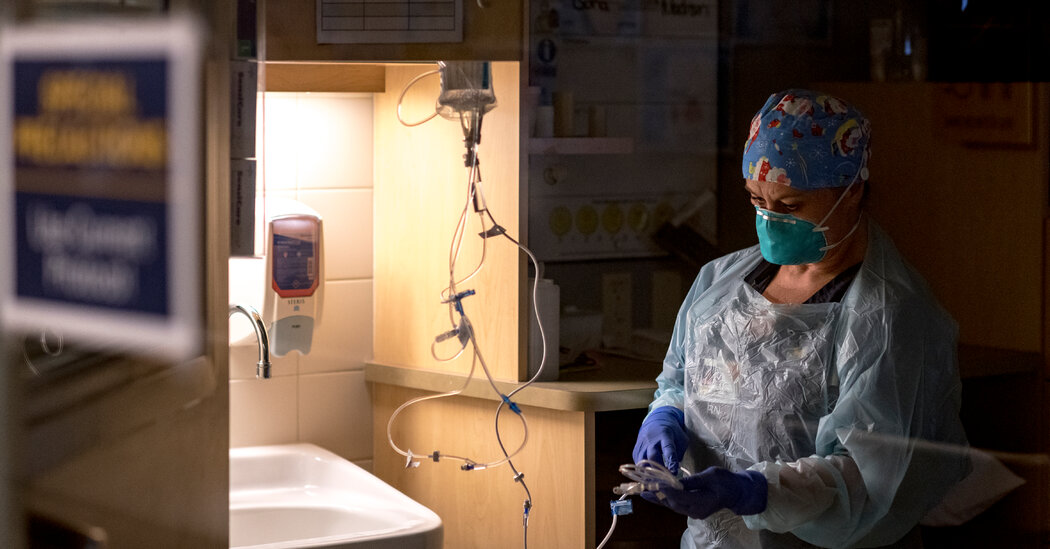 Dr. Rebecca Smith, an epidemiologist at the University of Illinois, said she planned to travel by vehicle with her children to see family but would get tested before and after.
"People want to get back to normal and we understand that — and there are ways to do that safely," she said.
Still, Dr. Smith said she expected the outbreak in Illinois to continue to worsen as the virus rips across Midwestern and Northeastern states that largely avoided the worst of the summer surge. In the last two weeks, reports of new cases have increased by more than 40 percent in Pennsylvania, by more than 80 percent in Massachusetts and by 70 percent in Indiana.
Infection levels are also persistently high across much of the West, including in Arizona and New Mexico, where hospitalizations are rising, and in Alaska and Wyoming, which have started to improve after enduring major outbreaks. But case rates in California are relatively low, as they also are in the South, the region hit hardest over the summer.
Ahead of Thanksgiving 2020, the country was reporting 175,000 new infections a day and was midway through its worst case surge of the pandemic. Vaccines were still weeks away from being authorized, many schools were closed and at-home rapid tests were rare. But even as scientists warned that Covid-19 was unlikely to completely vanish, there was widespread optimism back then that vaccines could make the virus an afterthought in daily life.
"It was wicked bad last year during the holidays," said Kirk Burrows, 26, a paramedic in Unity, Maine, who said he planned to stay home for another Thanksgiving. "I think it's going to be worse this year."
Mr. Burrows, who described long ambulance rides with coronavirus patients being transferred to hospitals hours away, said he thought many people had let their guard down as the pandemic persisted. Maine is routinely reporting more than 700 new cases a day, its most since the pandemic started, and hospitalizations have reached record levels.