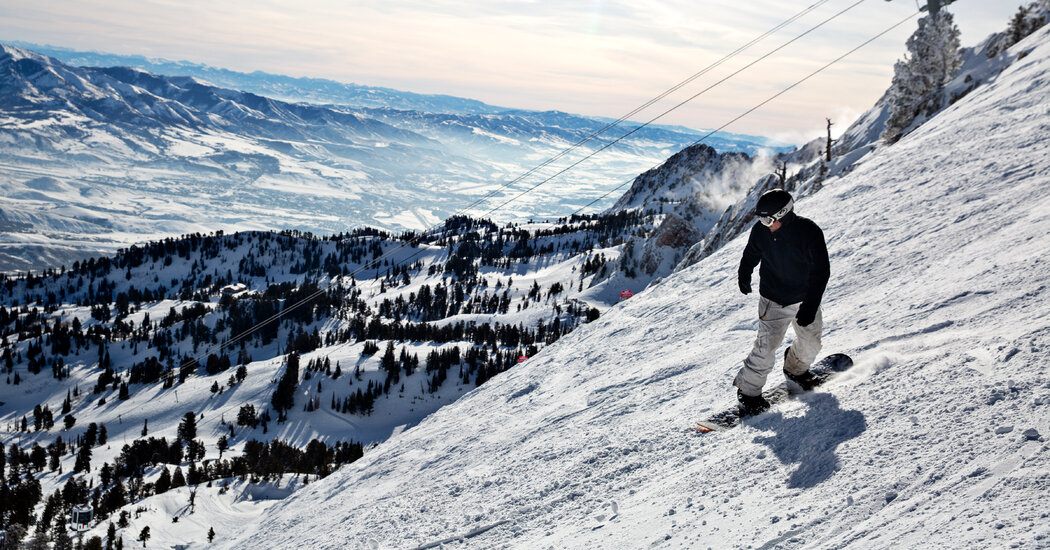 In Denver, many local residents hit the road early on winter weekends, packing I-70 and the slopes closest to the Front Range. To avoid this crush, ski the resorts closest to Denver during the week — Vail, Breckenridge, Keystone, Beaver Creek on Epic, and Winter Park, Copper Mountain and Arapahoe Basin on Ikon. For weekends, go farther out.
For Ikon skiers, that means Steamboat and Aspen. Steamboat can bustle on weekends, but it's mellower than mountains closer to Denver. Aspen offers one of the best skiing experiences in the West, spreading skiers across four mountains, and a strong value for both Ikon and Collective skiers — a full-season pass there runs more than $2,000.
For Epic skiers, Crested Butte and Telluride offer sparser slopes and superb old towns. Epic skiers get full access at Crested Butte, but it's twice as far from Denver as Vail's flagship resorts. Telluride's steep slopes dive straight into the 143-year-old town and rarely see lift lines. It's the farthest major Colorado mountain from Denver and it lacks the big hotels that ring other base areas. Leveraging Epic here is a great value — a Telluride season pass runs nearly $2,000. The Epic Local offers no access to Telluride.
In Utah, Salt Lake City's growth has put weekend pressure on Park City, Alta and Snowbird, so ski these during the week. The latter two, Ikon resorts, offer the additional challenge of Little Cottonwood Canyon, whose narrow road becomes a caterpillar of cars on Saturdays. When Park City's 7,000 acres fill up on weekends, Epic holders should look to Vail partner Snowbasin, about an hour away near Ogden.
Ikon skiers have a lot of options in Utah. On Saturdays, skiers should head to Big Cottonwood Canyon, where Solitude and Brighton, which receive similarly large amounts of snow as Alta and Snowbird, offer slopes with fewer people. Deer Valley, positioned in Park City on the other side of the Wasatch, limits the number of skiers and is a good play on weekends. A season pass at Deer Valley, the only Alterra-owned resort at which Ikon passholders don't receive full access, runs nearly $3,000, and single days can touch $249, so using Ikon here delivers good value.
In California, the Bay Area has seven million people and plenty of disposable income, which help crowd I-80 and resort parking lots. In Tahoe, Ikon and Collective skiers have one option, Palisades Tahoe, the erstwhile Squaw Valley-Alpine Meadows. The mountain offers legendary upper terrain, but its slopes can get overwhelmed on weekends. Epic skiers have three good choices in Tahoe. On weekends, rather than hitting Heavenly or Northstar, skiers should trek further south to Kirkwood and start their day early.